Community Land Trusts
The Wessex CLT Project* is hosted by Wessex Community Assets. It was set up in 2010 to help communities deliver affordable homes and establish CLTs. The Project now has a pipeline of 16 schemes; 12 of which are due to provide around 120 homes by early 2015 with further schemes completing in 2017. Although CLTs have independently developed very inspiring housing schemes in our area - e.g. Buckland Newton, High Bickington, East Portlemouth - we have found the most popular approach to be a partnership between the CLT and a Housing Association. 
* Formerly known as the Somerset, Devon and Dorset CLT Project
Affordable Homes on site in Hemyock; a partnership between Upper Culm CLT and Hastoe Housing. 
Work is well underway on a partnership between Norton sub Hamdon CLT and Yarlington Housing. "The project manager for this project says that he is working with more and more CLTs and finds that the whole site takes on a different perspective. From his point of view, the project becomes more intimate and personal and makes everyone feel more involved with the community they are building the houses for.  A brilliant accolade I thought!" Liz Maunder, Secretary, NSHCLT. 
A stone panel appears on the site to be developed by Queen Camel CLT and Hastoe HA. The stone is from the local Camel Hill quarry in Sparkford. 
The signboard goes up for the Symene CLT/Hastoe scheme. Although there were no sites available in Symondsbury, this land was very provided just over the parish boundary in Bridport and will be prioritised for people withn a connection to Symondsbury. 
In 2013, Christow CLT won the Community Council of Devon's Rural Housing Award for the most effective community group.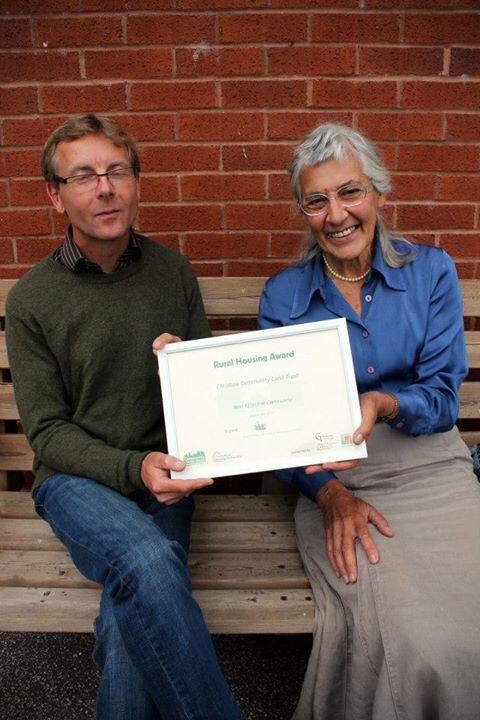 In March 2014, West Dorset CLTs (Marshwood, Upper Frome Valley, Toller Porcorum, Lyme Regis and Powerstock) meet with West Dorset and Weymouth DC and Wessex CLTP to discuss how the allocations system might work best for their communities and to discuss opportunities for further projects through the Localism Act.
The Wessex CLT Project has received generous support from a number of organisations over the past three years: Carnegie UK, Devon County Council, The Tudor Trust, West Dorset District Council, South Somerset District Council, Torridge District Council.
As required by the terms of our past grant funding, the WCLTP now recovers its costs from successful projects and receives cashflow support from the Tudor Trust and Wessex Community Assets. 
Contact:
steve.watson.cltproject@gmail.com
alison.ward.cltproject@gmail.com
Wessex Community Assets is a Full Member of the National CLT Network